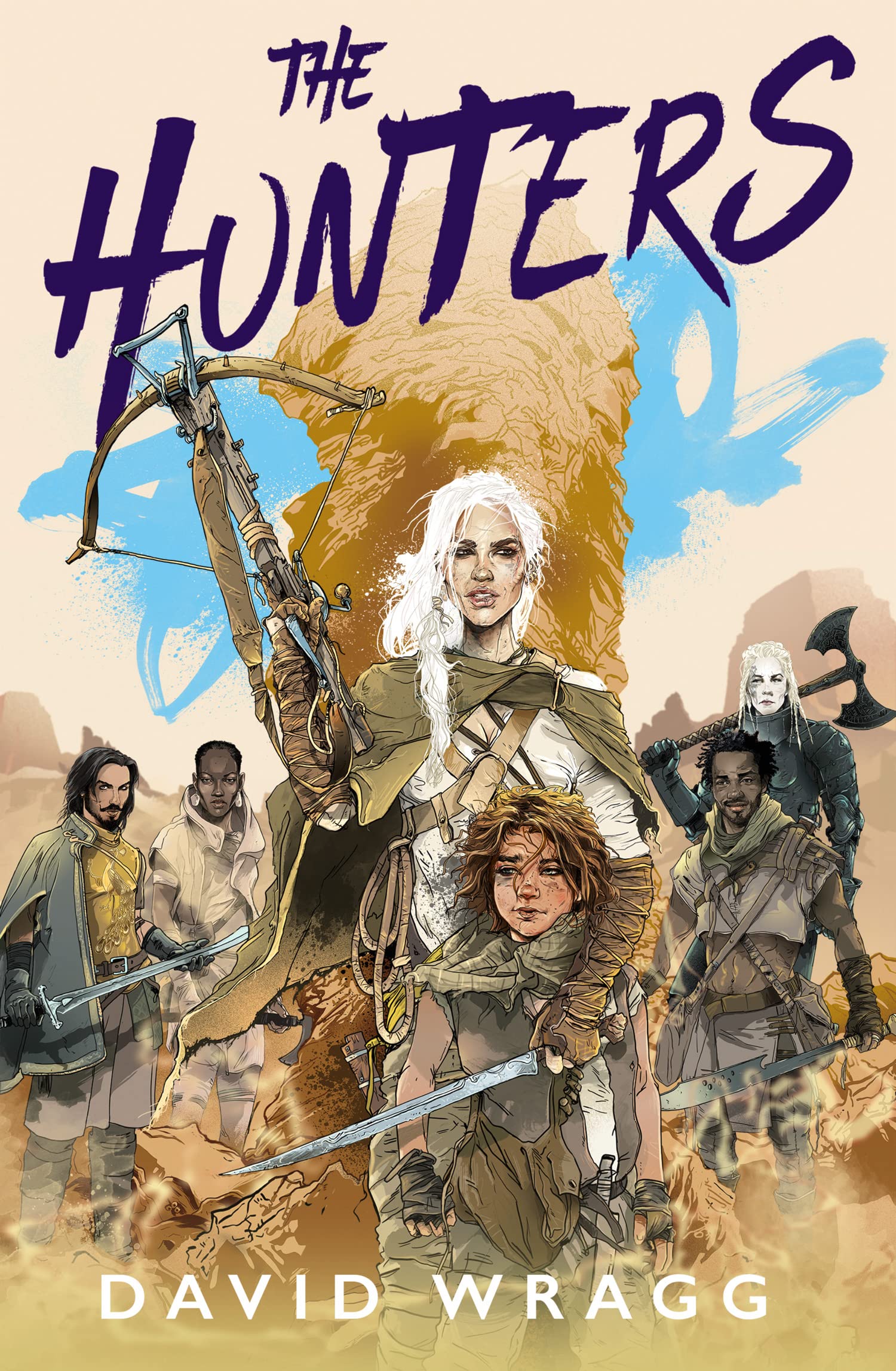 The Hunters
by 
David Wragg
(Author)
---
Book 1 of the thrilling new series from David Wragg, acclaimed author of THE BLACK HAWKS.
She's on the run. They're out to kill.
But what happens when you catch a hunter?
Ree is a woman with a violent past – a past she thought she'd left behind. After years of wandering, she and her niece Javani have finally built a small life for themselves at the edge of the known world.
But sometimes the past refuses to stay there, and Ree's is about to catch up with her. This time, there will be blood.
For the land is in turmoil and professional killers have arrived in their town looking for an older woman and child, setting off a desperate chase through deserts, mountains, and mines. Ree will have to discover her former self if she is to keep them both alive.
From a master of modern fantasy comes a new thrilling trilogy, full of intrigue, bloodthirsty stakes – and a heroine who just won't quit.
---
Categories : Action & Adventure Fantasy , Dark Fantasy Horror
ASIN ‏ : ‎ B0BQQ4MGHT
Publisher ‏ : ‎ HarperVoyager (July 20, 2023)
Publication date ‏ : ‎ July 20, 2023
Language ‏ : ‎ English
File‏ : ‎EPUB, 1.96 MB
Text-to-Speech ‏ : ‎ Enabled
Screen Reader ‏ : ‎ Supported
Enhanced typesetting ‏ : ‎ Enabled
Print length ‏ : ‎ 380 pages